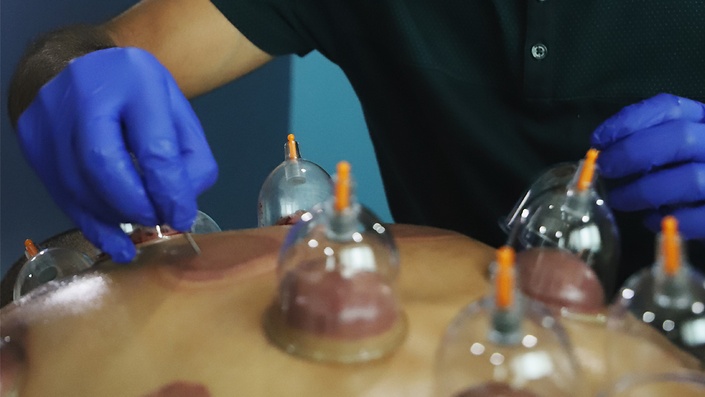 STAGE 2 | Advanced Wet-Cupping Therapy | ICAHT Hijama Diploma
Learn the Science behind Hijama Therapy with the help of Health Professionals
Enroll in Course
My name is Dr Rizwhan Suleman and I would like to seize this opportunity to thank you for considering studying the Clinically Applied Hijama Therapy Diploma course with us. This course has been carefully designed over a long period of time with vast input from various health professionals and hijama therapists to ensure that our students will become competent hijama practitioners by the end of the course. The online course is both flexible and rigorous such that you receive training of the highest standard

I trust that if you do decide to undertake this study program that you will find it to be a life-changing experience; just as practicing hijama has been for many. I would be honoured to have you join us in our journey towards understanding and utilising this effective method of treatment to improve the health of our community and society at large.
Yours sincerely,
Dr Rizwhan Suleman M.Chiro (ICAHT Director)
Your Instructor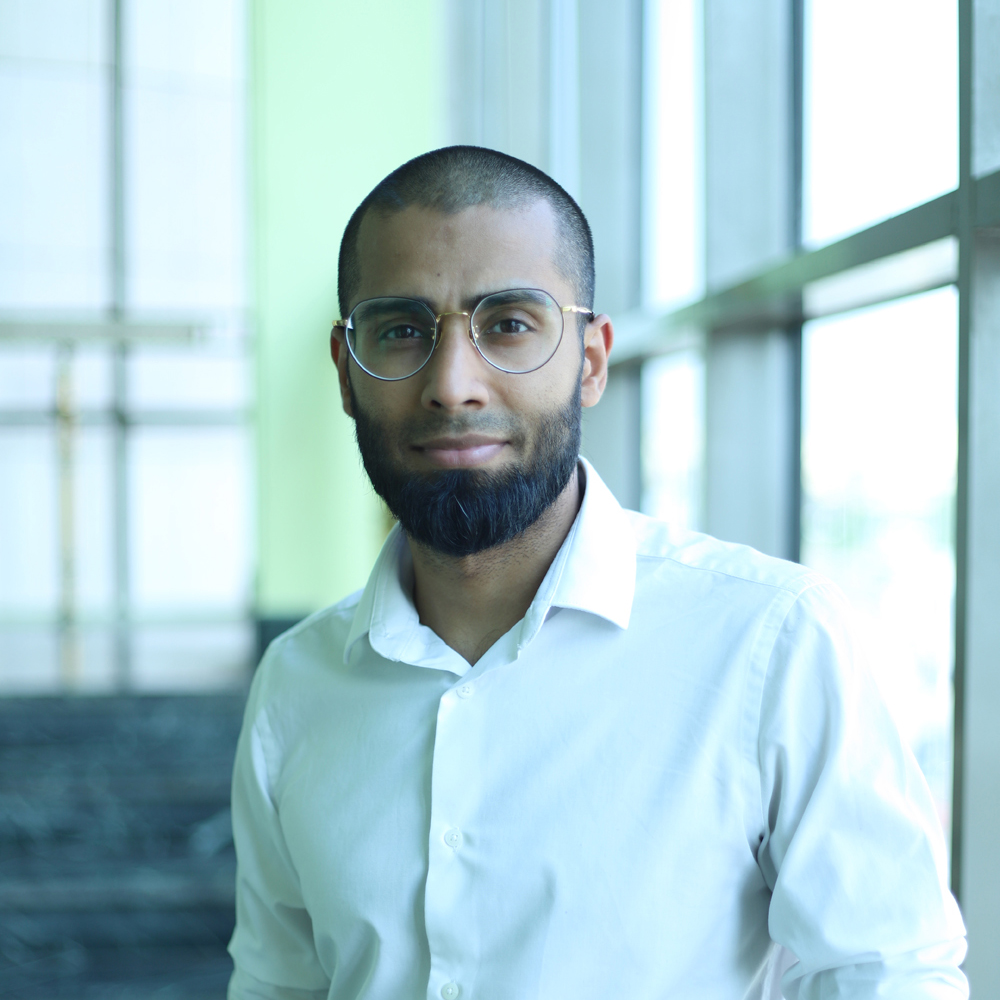 Dr Rizwhan is an internationally acclaimed leader in the field of hijama therapy, chiropractic medicine and integrative health care. He has a wealth of knowledge and experience which he regularly shares with others thorough his role as an educator at both the postgraduate and undergraduate levels. He has established clinics both nationally and internationally and is truly passionate about what he does.
Course Curriculum
Welcome
Available in days
days after you enroll
Pre-Course Reading
Available in days
days after you enroll
MONTH 1: Hijama Theory
Available in days
days after you enroll
Courses Included with Purchase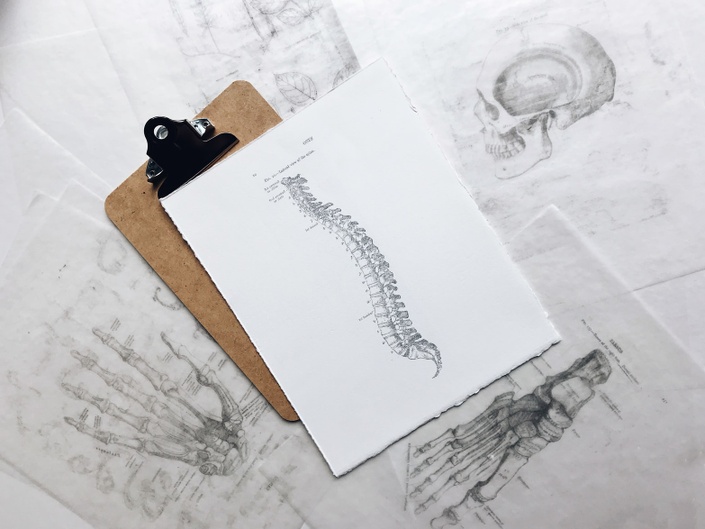 Clinically Applied Anatomy Module
£399
Original Price: £399
Frequently Asked Questions
When does the course start and finish?
Public Registration for this course opens on October 1st 2016. The time frame of the course is flexible so students can complete it at their own pace however we recommend that at least one unit is complete each week in order to allow a linear progression of study and to ensure your eligibility to be invited to progress onto stage 2 of the diploma when it is released.
Do I become a Certified practitioner after completing this course?
Although this course can be a very valuable and insightful stand alone course to help you understand the scientific and clinical basis of hijama therapy, on its own it is not a practitioner certification course. It is part 1 of a 3 part practitioner certification course that leads up to full ICAHT practitioner certification.
How many stages are there to complete the FULL Diploma?
There are 3 stages to complete the Diploma and become a ICAHT Certified Practitioner. Stage 1 & 2 are mostly theory based and delivered via this online platform while stage 3 is more practically orientated and includes a clinical internship in which you are required to work on real patients under the supervision of our Doctor Practitioners.
Do I get a certificate for completing this course?
Yes, after completing Stage 1 of the ICAHT Hijama Diploma you will receive a certificate to certify that you have completed a course in "Cupping Therapy & its Scientific Basis".
How much do the additional stages cost?
Each stage of the full practitioner certification program is priced separately. The first stage is £399 and includes over 20hrs of video lectures and covers some details study into the science of hijama. Stage 2 costs £799 and includes almost 40hrs of video lectures in hijama study including a detailed study of clinical anatomy which as a stand alone module is taught in universities at a cost of over £3500! The last and final stage of the study program involves a clinical internship with additional online study and costs £999. This fee includes insurance to practice while completing your clinical study, exams and any resits.
What if I am unhappy with the course?
We would never want you to be unhappy! If you are unsatisfied with your purchase, contact us in the first 30 days and we will give you a full refund.
Do the points that the ICAHT course teach, have their Acupuncture equivalent names (e.g. Baihui or Hundred Meetings or Du-20), OR are they just numbered as 1, 2
The course is not based upon teachings of Chinese medicine and hence does not use acupuncture points. It also does not teach a method that involves following charts and set points but rather encourages the use of a specific system of assessment and diagnosis to tailor treatment plans to individual patient needs prioritising treatment efficacy and safety. This system is founded upon the understandings of medical science, clinical experience, chiropractic and osteopathic techniques as well as the most up to date academic knowledge and research in the field of clinical medicine.
Are we taught fire-cupping?
This course is focused on the vacuum suction method but the fire method and techniques are discussed
How do we make notes of the video lectures?
A PDF Copy of each lecture's powerpoint slides will be available for you to download and print so you can make your own personalised notes.
How will we be assessed and examined?
In the first two theory stages you will be tested using basic online quizzes to ensure you are following the foundations of the content. Once you complete stage 1 & 2 you will be invited to partake in stage 3 as part of a clinical internship. At this time you will sit a written exam and OSCE assessment on all the content studied prior. You will then be undergoing a process of continuous assessment while you progress through your clinical placement. If you are deficient in any areas your mentor will guide you to improve until you reach the correct level.
what are the computer and server speed requirements for watching the course videos?
Recommended broadband connection speed is 1.5 Mbps download, For HD quality: 5.0 Mbps download. Computer requirements are basic standard for internet browser use.
The ICAHT certification is recognised by which bodies/organisations?
ICAHT as an organisation have been appointed as the lead educational standards provider for clinical hijama therapy in the UK & its qualification is recognised by the Complementary Medical Association and the General Regulatory Council For Complementary therapies in the UK. ICAHT have also been advisors to Public Health England and are the most acclaimed and recognised hijama training institution in Europe featuring on BBC and international new channels.
What professional support is offered AFTER the course i.e. will we have tutors answering our queries over skype/ email etc in case we get stuck with a problem
After completion of all 3 stages of the course you will be invited to join the ICAHT Professional association which provides ongoing mentorship and support as well as a number of other benefits including international listings, consumable supplies, clinical support, references, business advice, discounted services and insurance. In a nutshell we consider our members practitioners to be part of the ICAHT family who work together to support each other and the practice as a whole.